Backbone prove to avoid surgery: the spine.
Lower back pain and slipped disc herniation, postural damage and overuse symptoms – spinal problems are common, painful and consequential. I am happy to advise you preventively, recommend the appropriate physiotherapy and / or physiotherapy or help with the choice of a suitable sport.
Peridural (epidural) spinal infiltration:
Frequently the acute back pain disappears and instead the ischialgia-shaped leg pain occurs. This is an indication that the disc has "burst" and has leaked tissue from the cricoid cartilage and now presses on the nerve root (sciatic nerve) as a sequester. A herniated disc, as well as an ankle sprain, is also a musculoskeletal injury that can heal just as well. The problem with the herniated disc is on the one hand the high pain intensity and on the other hand the danger of paralysis. In some cases, therefore, a tourniquet operation may be necessary.
However, if pain is the leading symptom, epidural infiltration into the spinal canal can help. Here, a special cannula (Touhy) is introduced in the amount of herniated disc in the spine and injected a corticoidhaltige solution. This happens in the meantime under Röntgenb.z.w. CT control. This procedure can be performed on an outpatient basis. Most patients require one to two treatments to experience sustained pain relief. Due to my more than five years of clenical work at the Center for Anaesthesiology of J.W. v. Goethe University Frankfurt I have the necessary know-how for this sophisticated, but low-risk treatment method.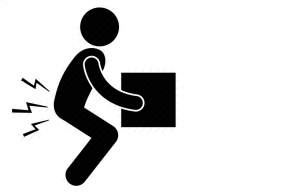 Herniated discs and "sciatica"
     Penetration of the disc cartilage into the spinal canal, usually triggered by overload.
     Peridual insuflation: drug-relieving the nerve, followed by physiotherapy. If unavoidable: intervertebral disc surgery.
"Lumbago"
     Lower back pain due to disc damage without incident.
     Facet infiltration (drug calming), followed by physiotherapy.
Vertebral fractures
     Fractures in the spine due to severe accidents or osteoporosis.
     Vertebroplasty: Stabilization of the vertebral body by injecting bone cement.
     Kyphoplasty: Erecting vertebral bodies with a special balloon and filling the cavity with bone cement.